Camogli's Fish Festival 2015 – The Shark and the Ark!
Every year on the first Sunday of May the town of Camogli celebrates a huge sagra (festival) that revolves around the frying of enormous amount of fish in a huge skillet (and we mean gigantic!) along with the traditional burning of a huge "falò" which is a themed structure built out of wood. Usually, they tend to be two structures which involve the preparation and participation of the local population (grown-ups and kids) in the building of these wood structures that are in the evening set on fire.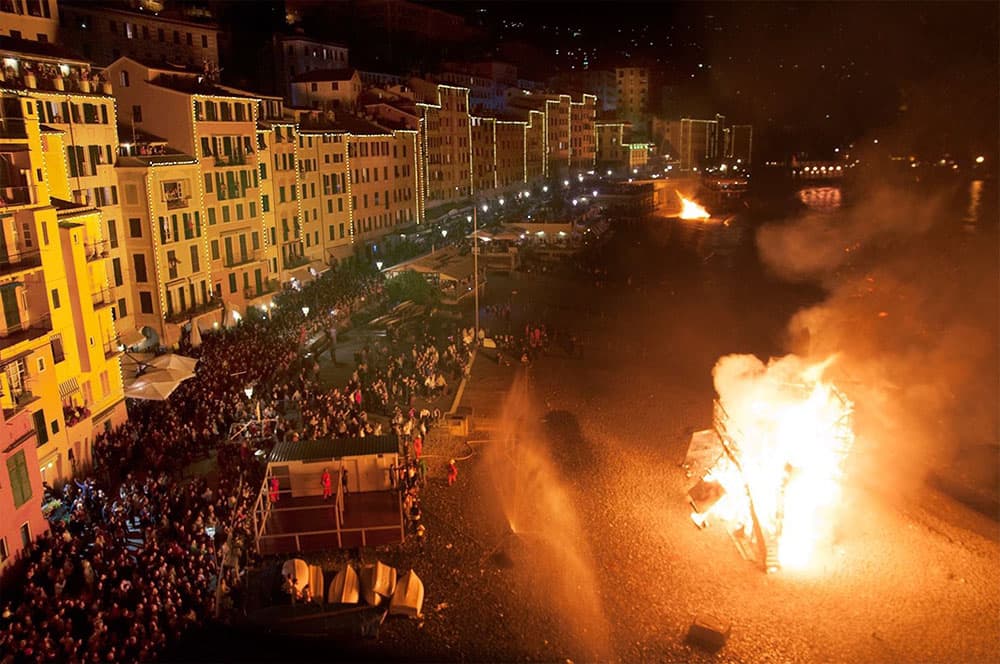 This year the subject matter was a shark and Noah's Ark. As you can imagine the town is packed over the weekend when this event occurs so we avoid going to it like the plague!. But thanks to the collaboration of Betti's sister we can offer these shots from the 2015 edition. Enjoy!
Photo credits: Simona Chiesi