Do you remember Audrey Hepburn as Holly with her stylish bright orange coat walking down 5th Ave, hand in hand with George Peppard, in Breakfast at Tiffany?
You must wonder what is the connection between an American classic and our holiday in Tuscany. Well, it's right there, in the brightness of that almost florescent material she is wearing. In fact her coat is made of panno Casentino, a traditional wool fabric that has been produced in the Casentino area in Tuscany since the Etruscan and the Romans lived here, something like 400 years before B.C.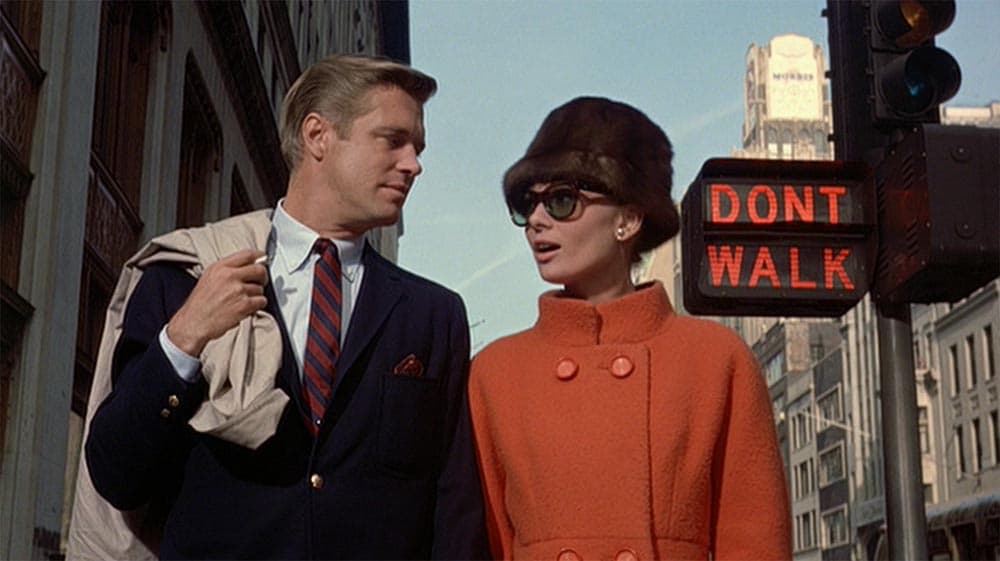 Originally it was a very rough material, meant for people who had to live on the road or to spend outdoors most of the day, particularly appreciated for its high wear and weather resistance, due to its functional double-layer, anti-cold and rain qualities.
In an epoch where refined clothing was intended only for upper classes, the Casentino, thanks to its special processing, guaranteed thermal insulation and breath ability.
The medieval tunics of the Benedictine monks of Camaldoli and the Franciscans of La Verna (whose monasteries are described in two dedicated articles), were manufactured with these itchy and probably sad looking wool, that in the 12th and 13th centuries were produced only in natural colors.
The most evident particularity of this fabric thought it's the superficial appearance: in order to make it even more resistant it was rubbed with a stone to turn its shaggy hair curly.
Now, after such a description, it must be hard for you to imagine one of the elegant worldwide icons wearing such an uncomfortable product but a bit of chance and the industrial revolution made things possible.
In 1890 the wool mill of Stia (a small town close to Arezzo), started to produced and market in the are around Florence capes for the coverage of draft animals. The used of some chemical dyes not totally appropriate at the time, gave rise to the singular color orange red and soon the animal carters began to sew their own clothes, recycling these animals mantles. The characteristic color greatly pleased the ladies of Florence so that the wool mill of Stia, to meet new market demands, alongside the new reddish orange color decided to implement the traditional green.
Enjoyed by famous people such as Baron Bettino Ricasoli, Giuseppe Verdi and Giacomo Puccini, the dress in Casentino cloth was packaged in double-breasted, with martingale and neck fox, symbol of elegance and refinement, perfect for hunting or horseback riding.
Fashion, what a wonderful madness!!! We went to Stia to visit the wool mill and the factory that created this little miracle. Nowadays the production takes place in a much modern structure and the old building was turned in to a museum. We visited for you a couple of weeks ago and we invite you to have a look to the short video we have put together.