Casa Chiesi makes Feedspot Italian Travel Blogger list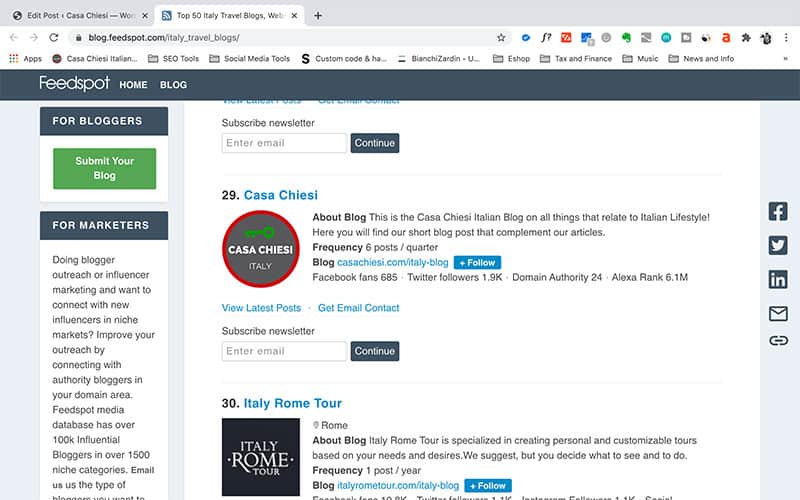 One of the pleasures that we have here at Casa Chiesi is planning future articles and trips (specially once Covid19 starts giving up it's grip on this wonderful country that is Italy).
That is why we are supper happy to have been indicated as one of the top 10 Italian Travel Blogs over at Feedspot which covers Bloggers worldwide in a vast amount of categories!
Some awesome news in these times when travel is slowing reopening worldwide. Viva Italia!!
Link to Feedspot is here
Nazim