Casa Chiesi Interview : A Fresh Perspective
One of the great things about Social Media is the possibility of meeting wonderful people from all around the world.
As most of you know we are on the main channels so that we can reach out to our audience and show them the beauty that is Italy.
A while back my friend Vicki Fitch contacted us and invited us to be part of her show "A Fresh Perspective" a show that in our time frame starts at 4am in the morning. In fact, I get to catch the end of her show usually when I am on the train to go to work in Genoa. This time I put two alarms on so that I would not miss the allocate for the interview. It was a pity that Betti was out of town due to work commitments (maybe next time).
I have to say that the hour flew by since Vicki is tops as both host and interviewer. We covered how I ended up in Italy along with the stuff that we do over here at Casa Chiesi regarding our love for Italy.
Would love to invite you to check it out over at this link on her Facebook Page: click Fresh Perspective with Vicki Fitch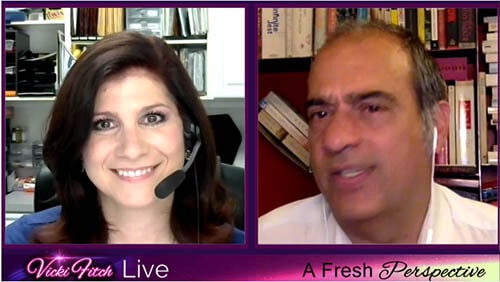 Thanks, Vicki and all those that joined!