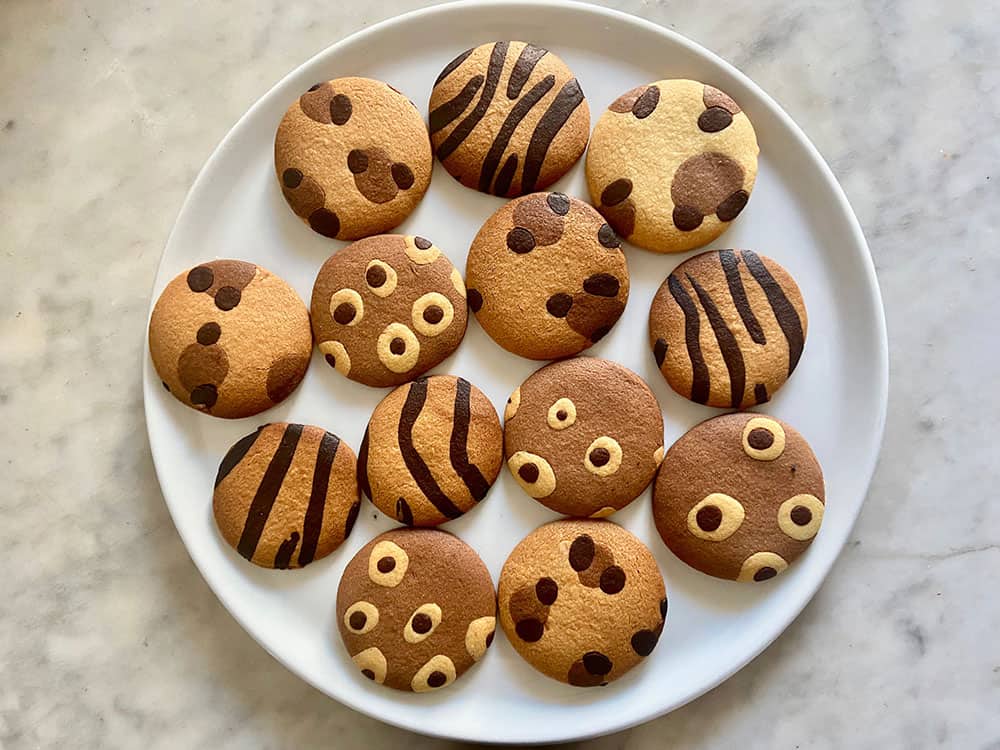 As everyone knows the French word "animalier" refers to all the prints that imitate the skin of some exotic animals (leopard, tiger, zebra, etc.) and the recipe that I propose today is related to those patterns.
What will strike your guests will first be the decoration of the biscuit rather than its flavor which is in all respects that of a good shortcrust pastry. I must say I enjoyed making them with my sister Patti (who I am sure today will be closed in at home to produce a wagon for her beloved nephew Olmo!!!) and in the end, we were really upset not to have any more shortcrust pastry ready to continue inventing new patterns and new shapes.
I give you the basic recipe to make a nice little box; in case you want to go wild you just need so as to double the dose.
A little trick: the biscuits must be thin due to the fact that they cook quickly and one needs to keep a constant eye on the oven because of this. Check them beyond the indications proposed in the recipe because each oven has its strengths and weaknesses (mine, for example, has the advantage that we know each other very well and the defect of being decrepit!!!!!).
Let's start with simple ingredients: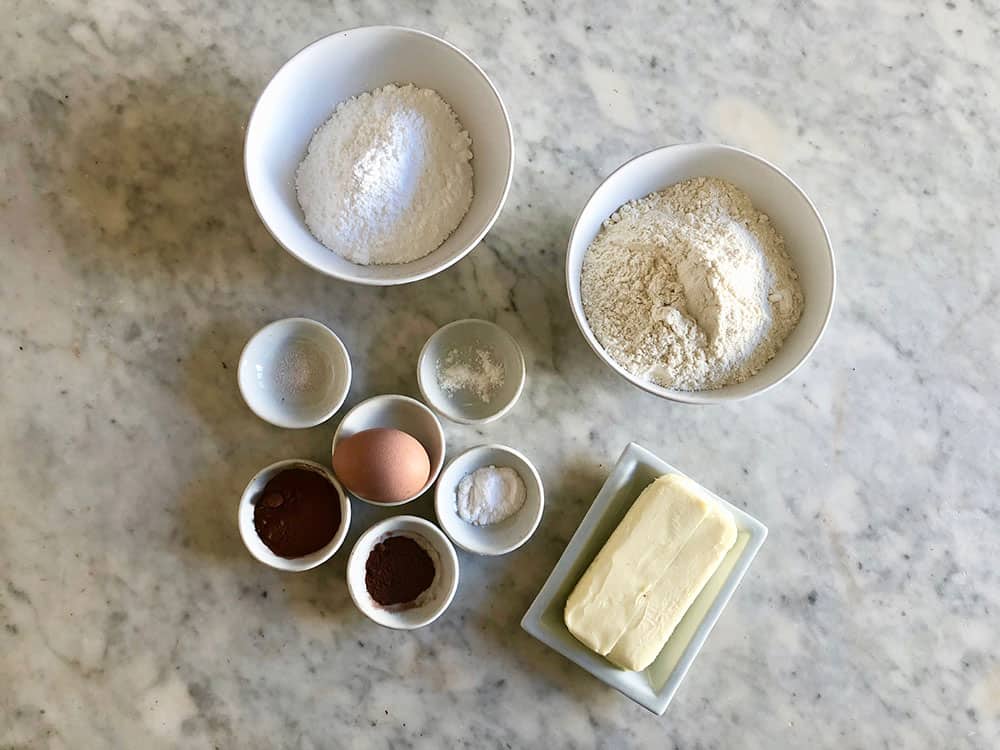 125 gr soft butter
125 gr icing sugar
1 sachet of vanilla (or 1tsp of vanilla extract)
1 egg
270 gr flour
1/2 tsp baking soda
1 pinch of salt
1 tablespoon of unsweetened cocoa + 1 tsp
In a bowl, work the soft butter cut into small pieces with the powdered sugar.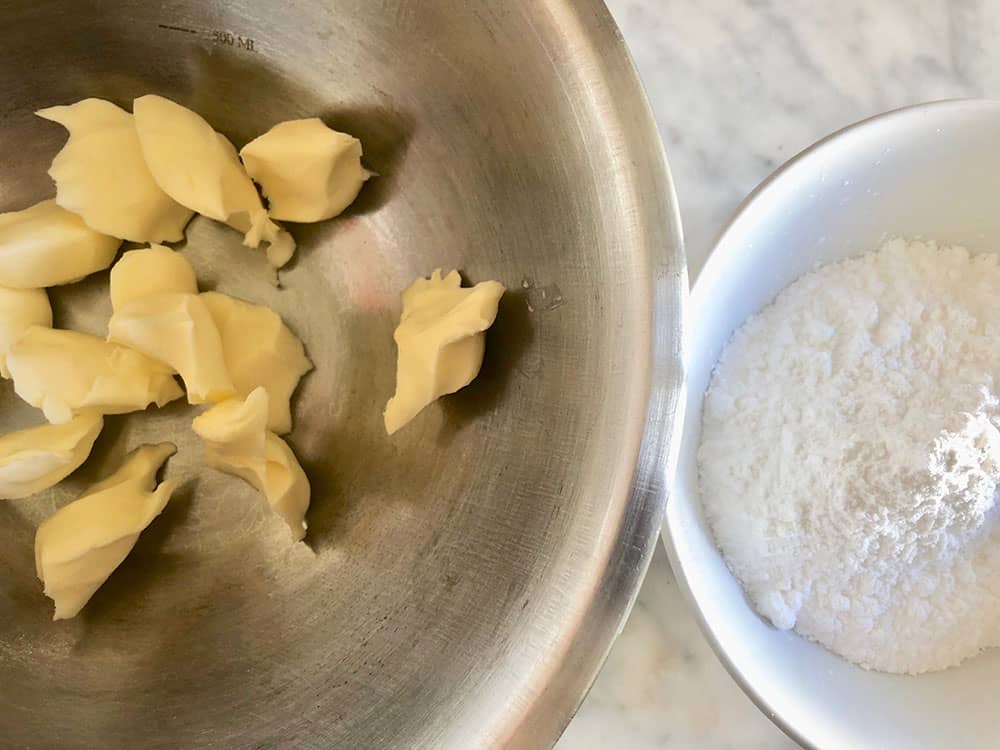 When you have reached a creamy consistency, add the vanilla, salt, baking soda, and egg.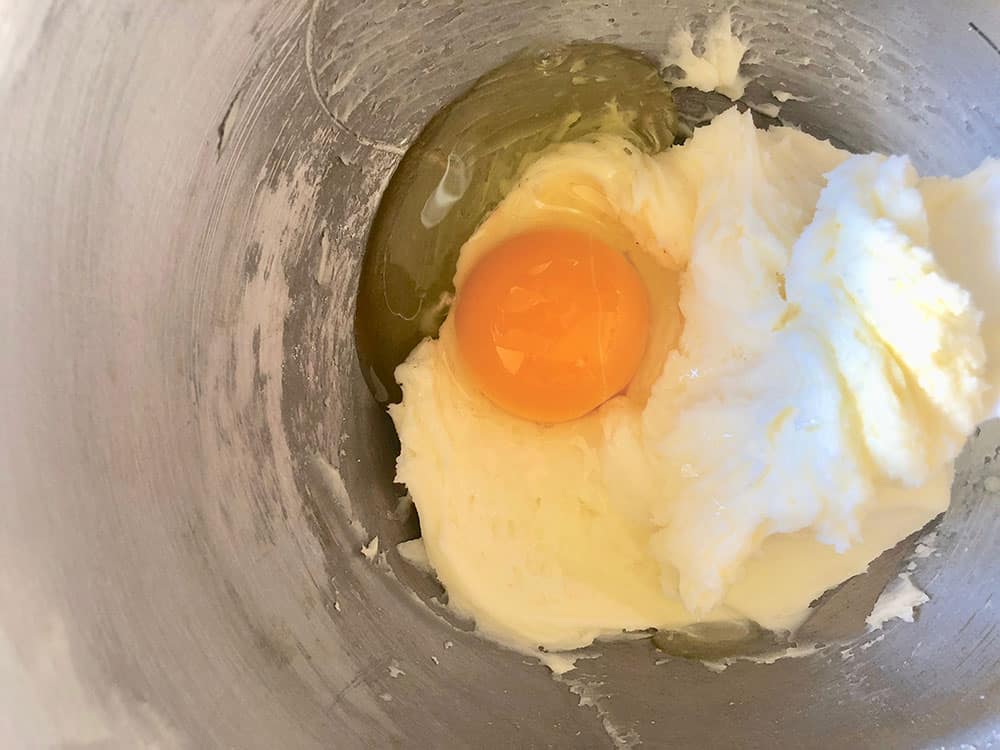 Work the mixture again and then add the sifted flour a little at a time by incorporating it into the dough.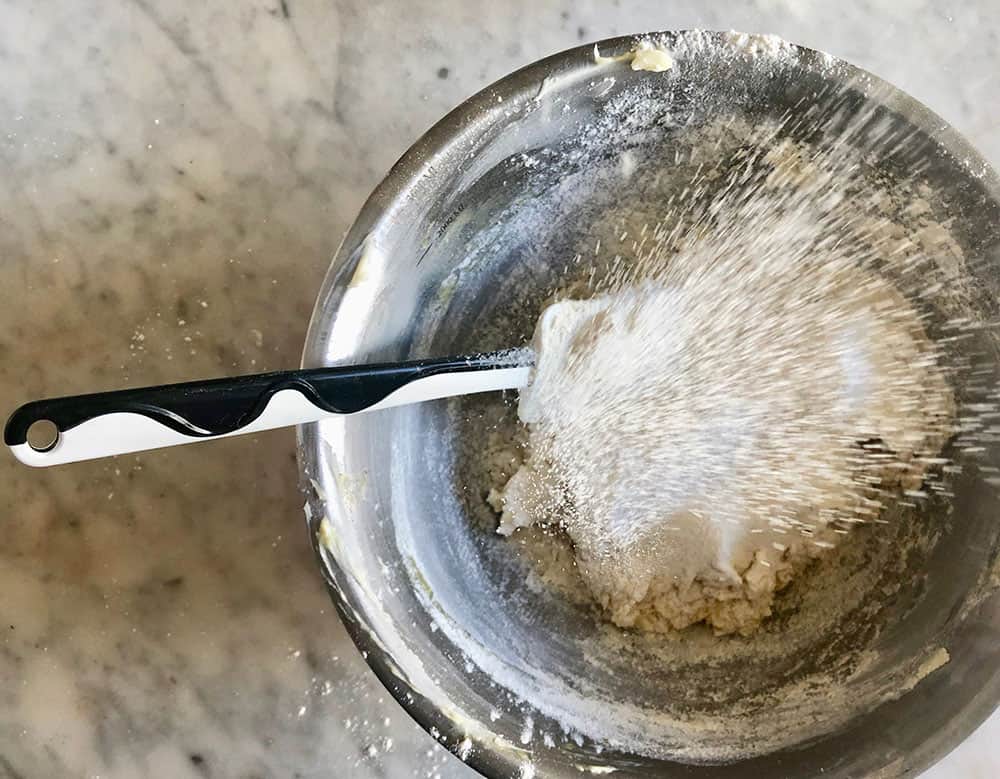 Finish kneading a little quickly with your hands on the working table and form a ball; divide it into three parts so that you will have one larger, one medium, and one smaller.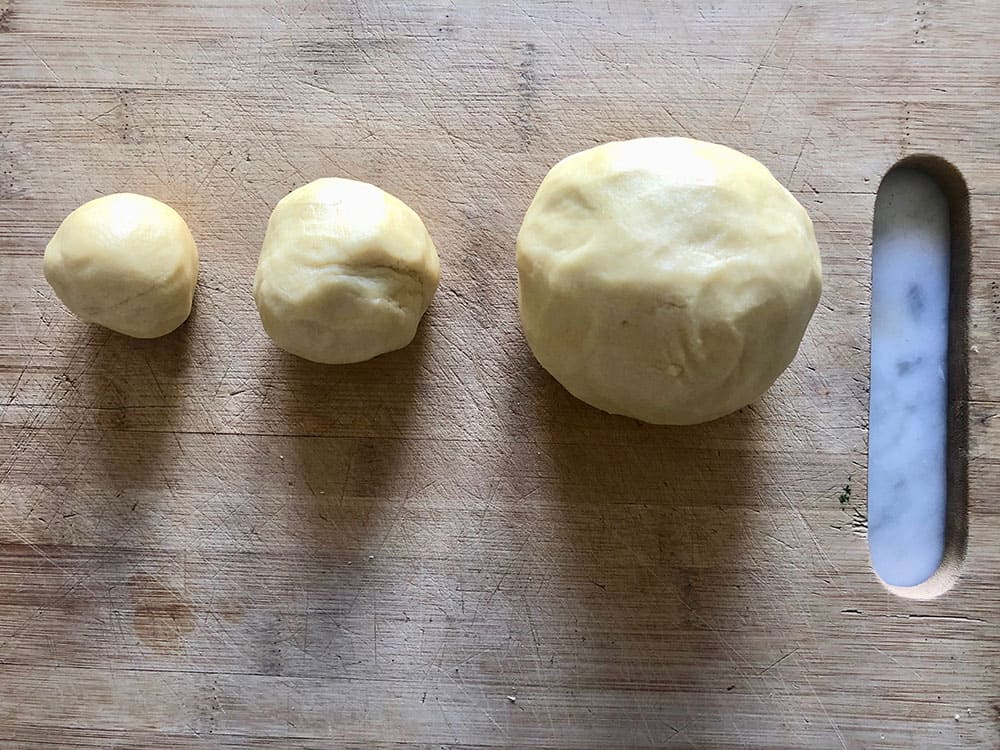 In the smaller one incorporate the tablespoon of bitter cocoa and in the medium one only add one teaspoon and work separately the dough until you have obtained a uniform color: the smallest portion will be very dark, the medium one will be light brown and the largest one will remain of the original color.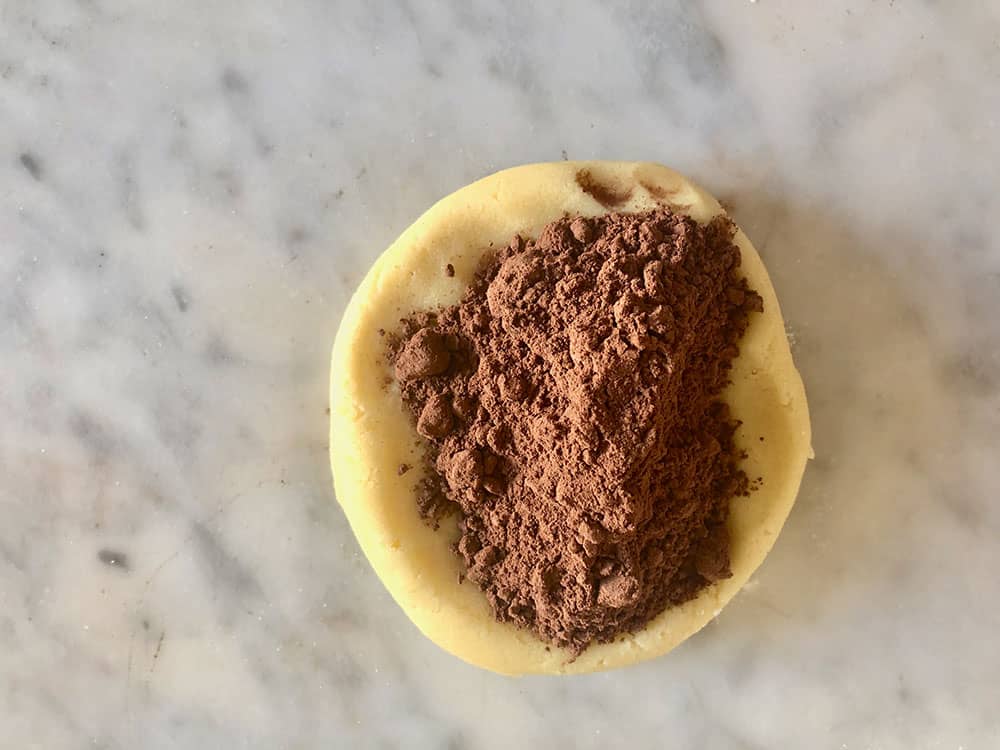 With these three colors, you can create your animalier patterns. Leave the three balls of dough wrapped in cling film to rest for at least half an hour in the fridge.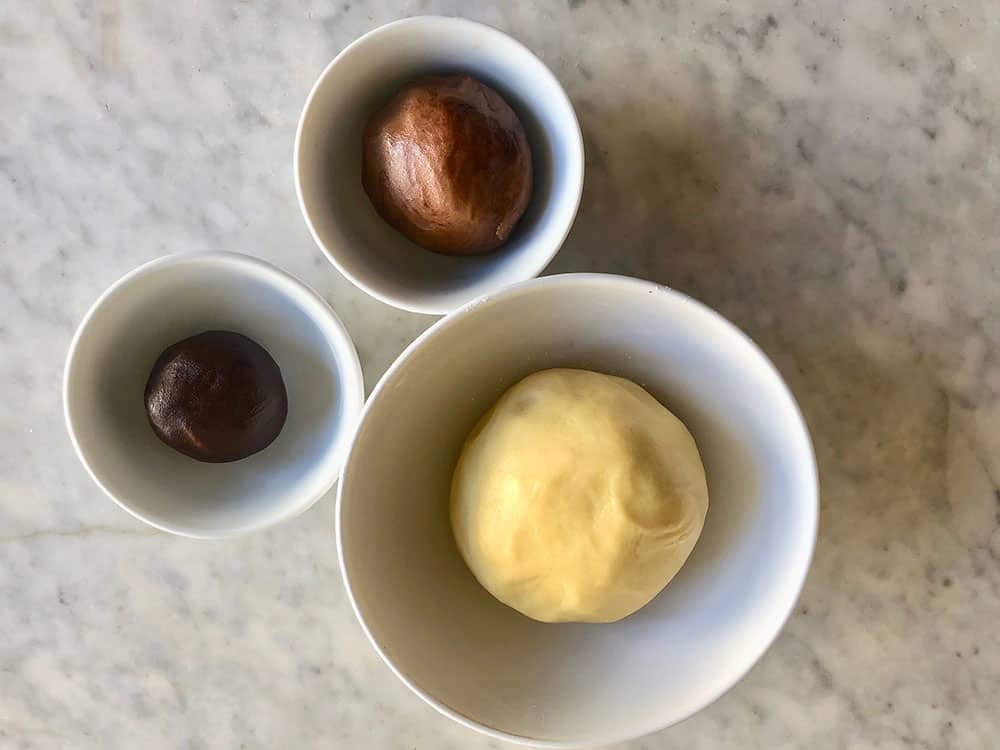 Once the shortcrust pastry has hardened a little, take two sheets of baking paper and start spreading the clear ball.
Place the second sheet on top of the dough and flatten it with a rolling pin until you get a thickness of 3 millimeters.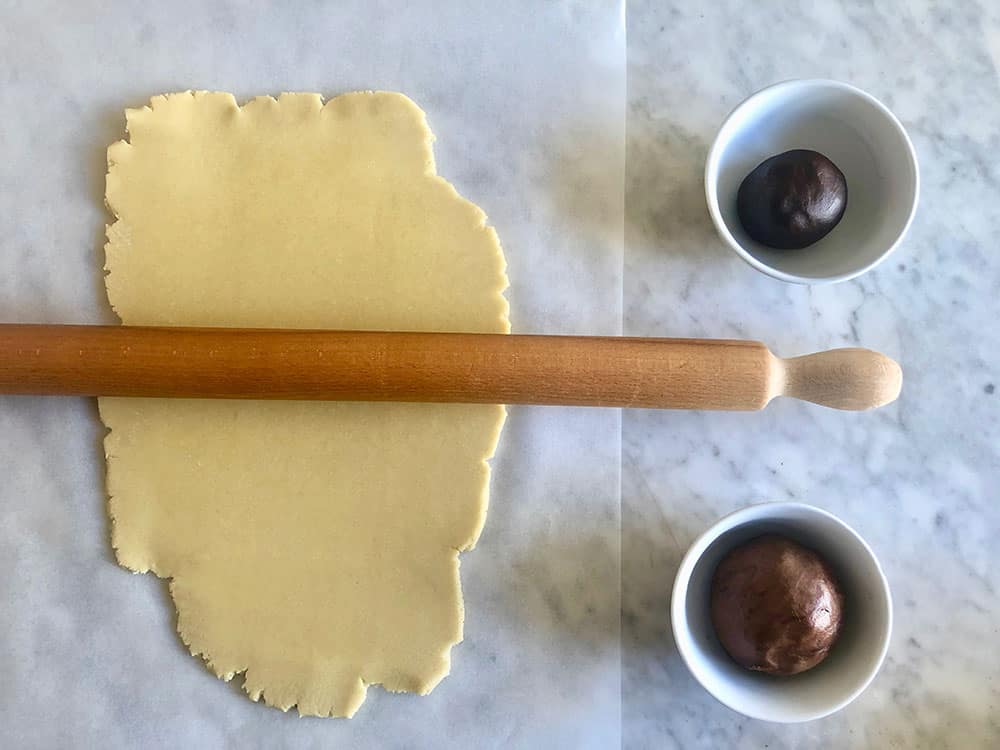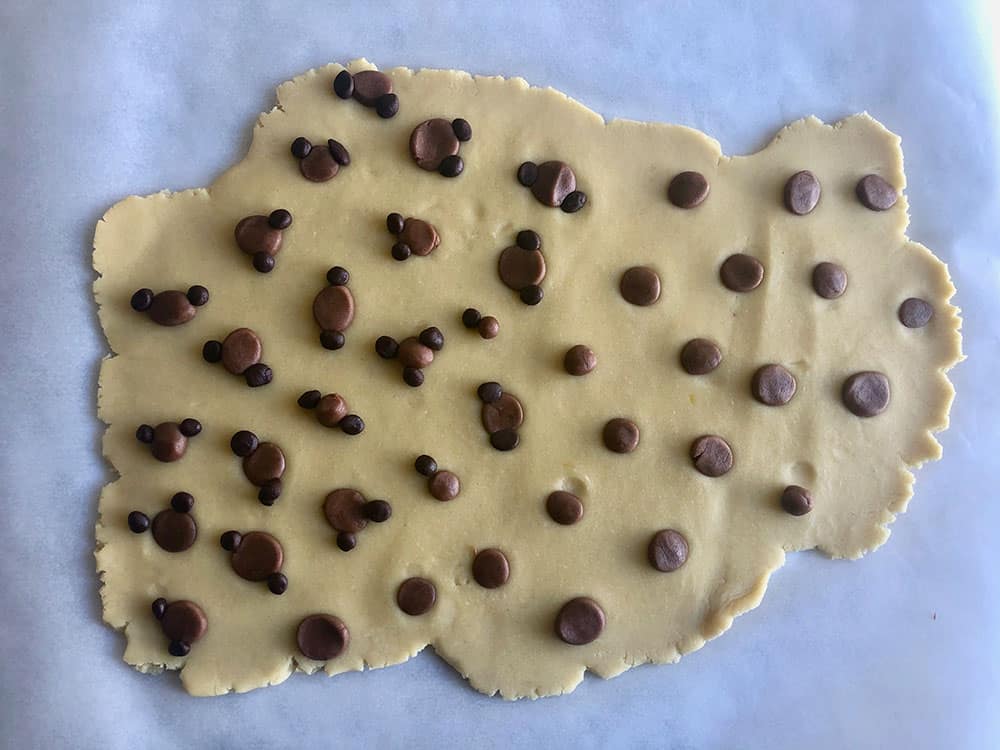 To obtain the "cheetah effect", form the balls smaller than a centimeter in diameter and place them by pressing them lightly on the dough spaced apart and then with the darker dough make other tiny balls that you will place next to the lighter ones.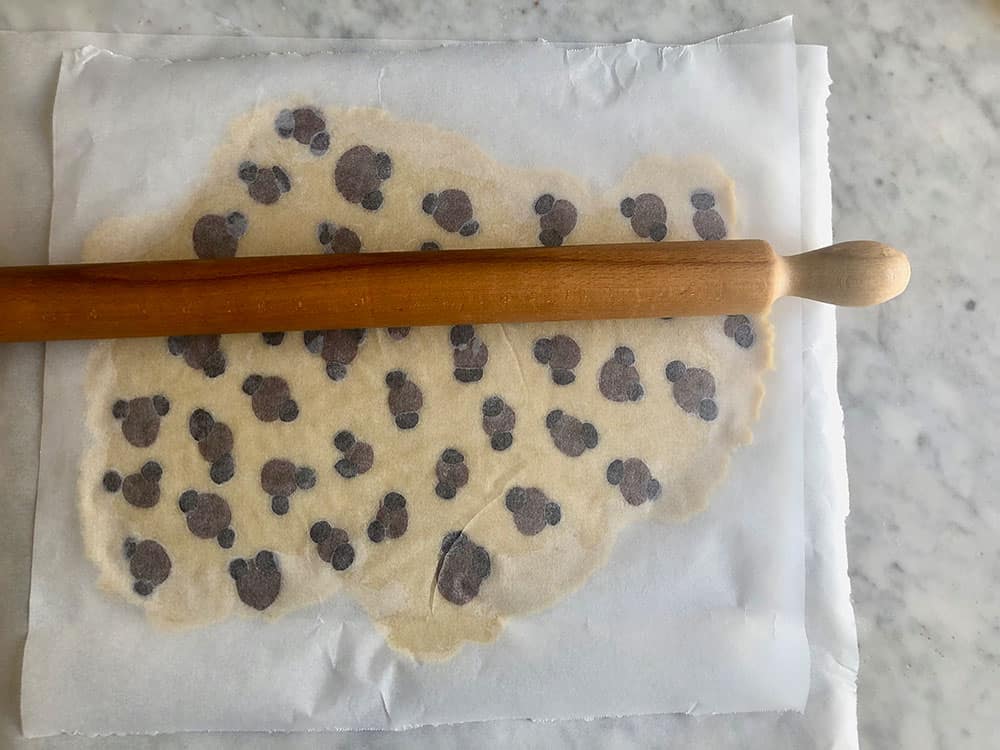 Once the pattern is composed, place the baking paper on top of the pastry and use the rolling pin to press your composition gently and decisively and voilà, you have your "printed" dough pattern.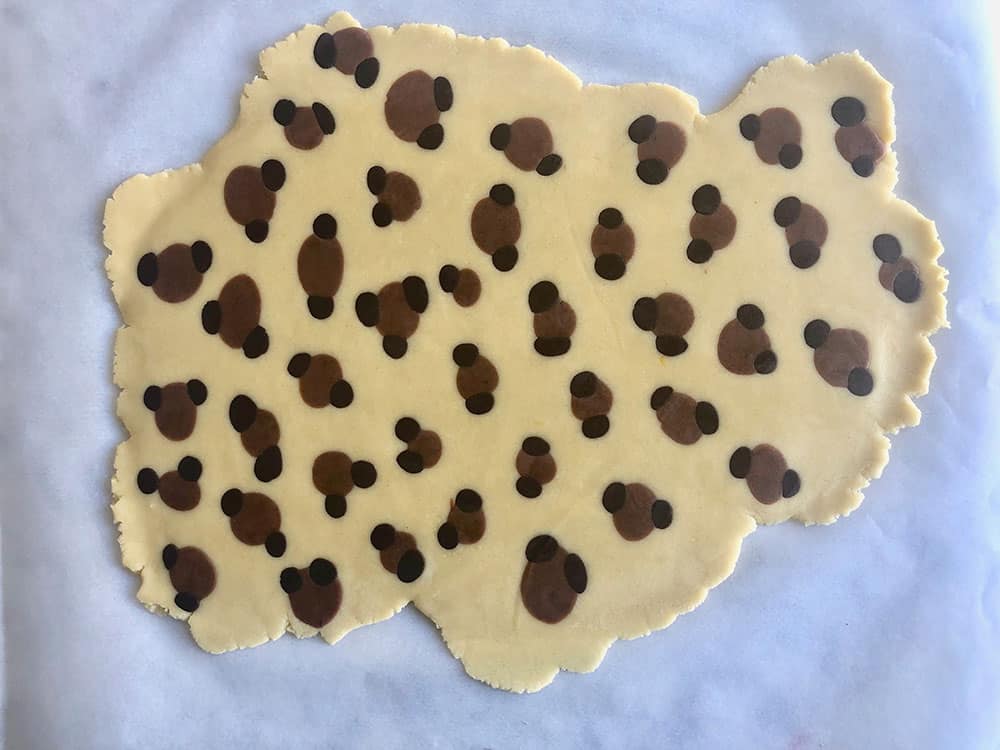 This is going to be the most satisfactory part: you will see!!
If you want to get the "zebra" effect you will have to shape some tiny sausages and place them horizontally on the pasta in an irregular way
(take a look at an enlarged image of a zebra skin and try to imitate its graphic pattern).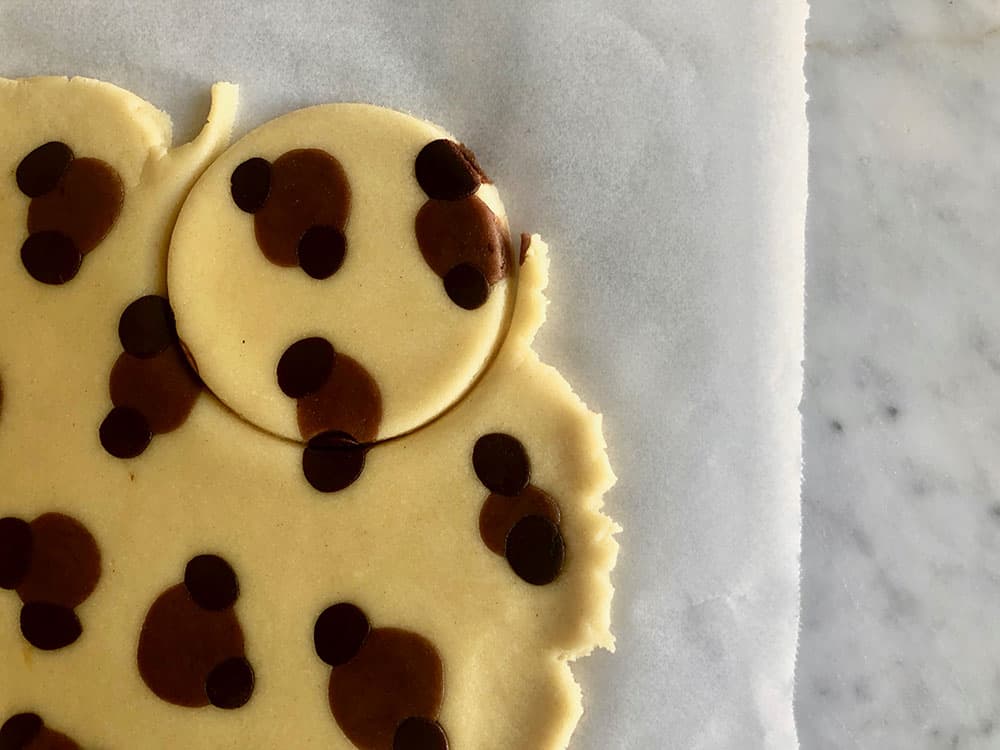 If you want you can even switch the colors and make the base dough darker (just adding more cocoa powder to the bigger ball or using food coloring for a more Andy Warhol Pop effect…. It's up to you.)
Take a glass with thin edges and create circles including as much as possible the pattern stains you have created, lift them from the paper with the blade of a knife, being very careful because the dough is very soft, and arrange them on a baking sheet covered with baking paper.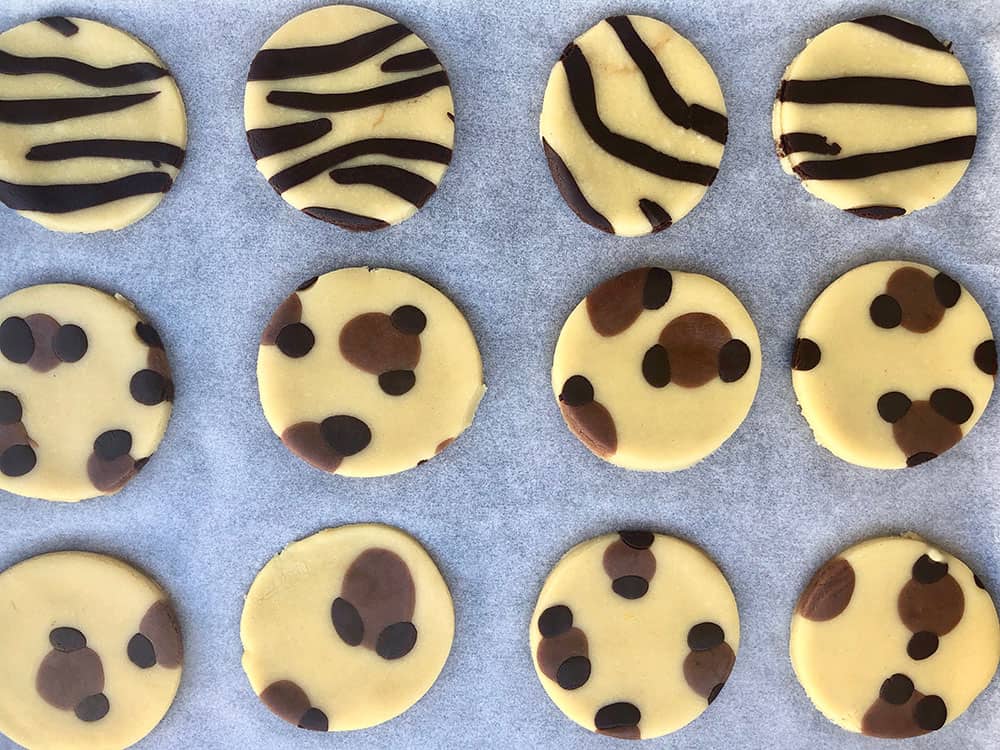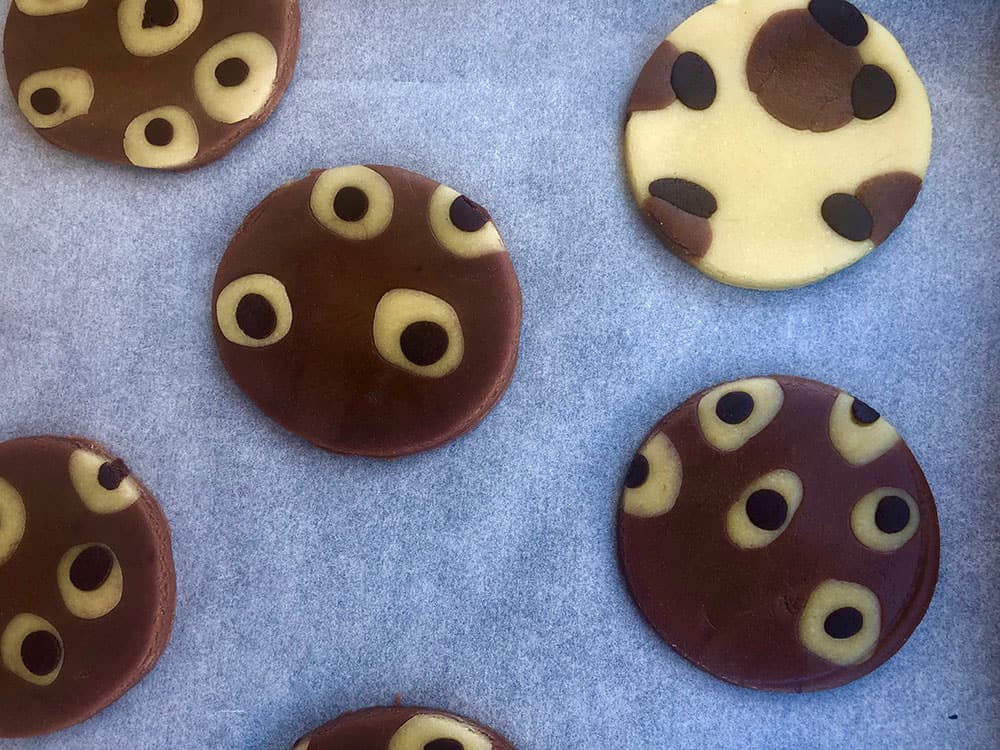 Bake them in a preheated oven at 180° for 6 or 7 minutes but always check them: since they are quite thin they can burn in an instant.
I should have taken them out of the oven 1 minute before but I started chatting as usual with my sister and I got distracted… My wrong!
These biscuits can be stored in an airtight container away from sources of light and heat even for a long time but above all, they will take you back to your school days and the time of playdough, and this feeling is unmatched !!!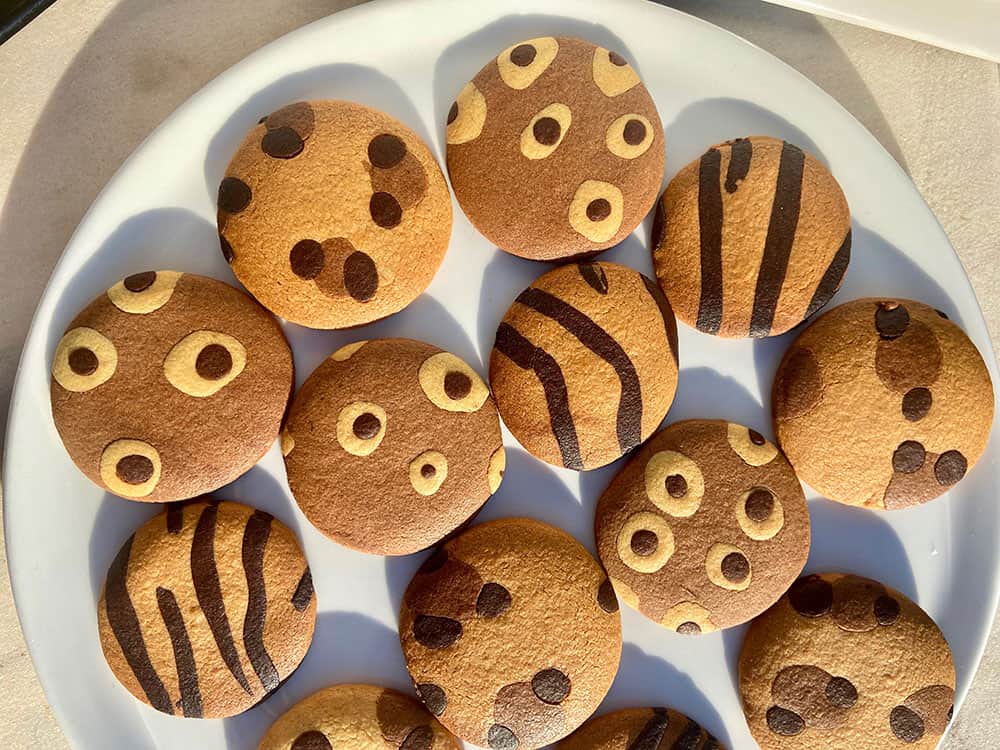 Enjoy your cookies and have fun
Betti