Virgin Voyages and the Italian connection
As some of you might know after moving to Italy back in 1992 and having left the sunny shores of South Beach, my first set of interviews looking for a job as in Architect in Italy (with vast Cad Management experience) was sort of touch and go.
All the studios I initially contacted on my arrival in Milan loved my portfolio but back then they were just starting to embrace CAD and offered measly salary offers as opposed to what I was earning back in the US.
After a foray of interviews, I went into a slump and was a bit depressed to the point that my wife considered moving back to Miami (my old position was always open since my boss at the time had mentioned that if I encountered any problems in my new country that I was welcome back).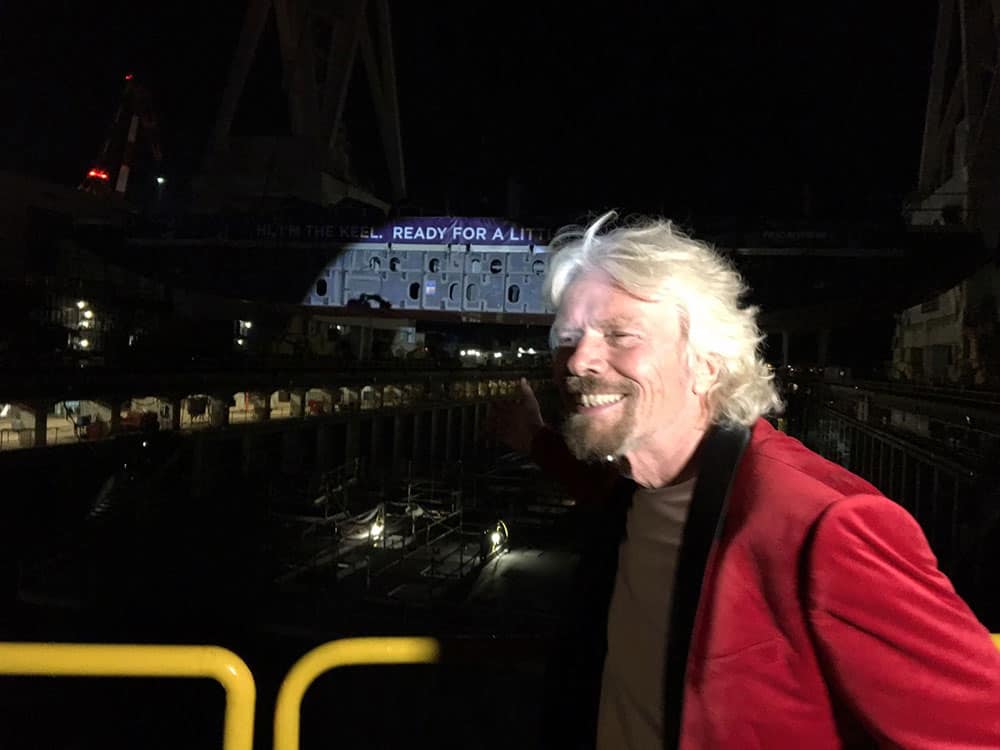 But out of the blue, my wife's sister calls me up and says that a friend of hers architectural studio in Genoa (about 2 hours away from Milan) was precisely looking for a person with my qualifications.
So I rush down to Genoa and have the interview with my future boss that went much better than expected (considering that it is an architectural studio that designs Cruise Ships – something totally different than the type of projects I worked on in Miami back in the day).
I have to say that after 24 years working at this studio the level of projects and the working environment are superb! And along the road after embarking on projects for companies such as Princess Cruises, Cunard, and Silversea we arrive at the first of a series of vessels for the new company founded by Sir Richard Branson. Last week we had the pleasure of being his guest at the Steel Kneel ceremony (Steel kneel relates to placing the first steel component of the ship and officially starts the construction process) at the Sestri Levante Shipyard.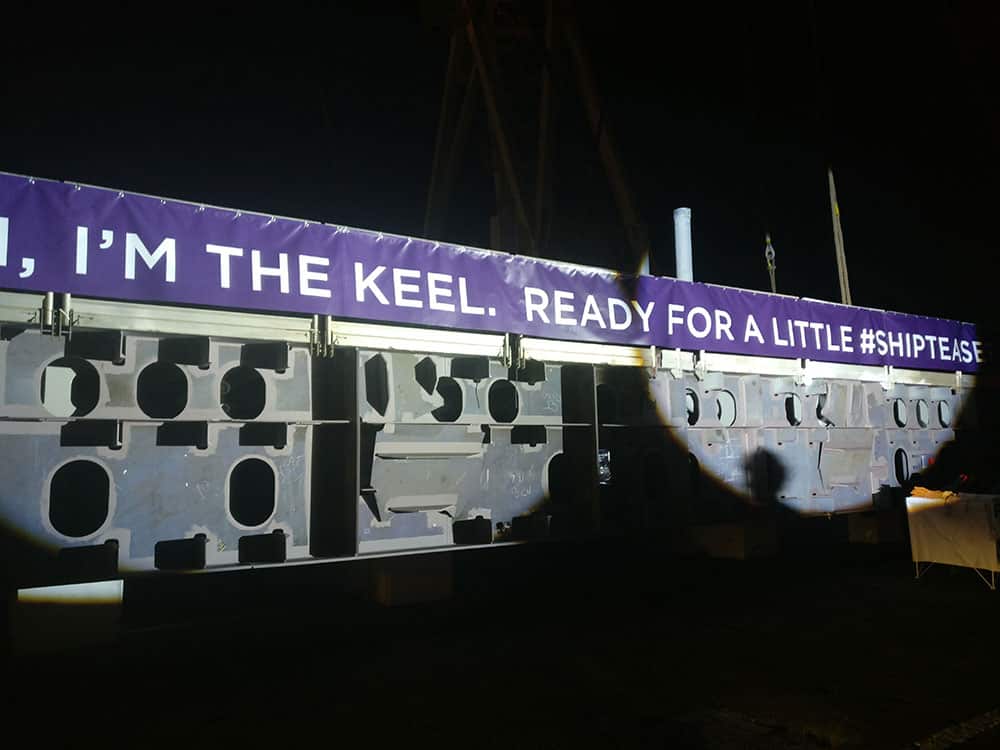 The party was amazing as you can see if the short video clips below. Boy George was the DJ (Culture Club was one of the first groups on the Virgin Records roster). I also had the pleasure of having a short chat with Richard at the after party in which we spoke about the vessel.
So in a nutshell….I tend to imagine what would have happened if I had not encountered my current boss and moved back to Miami back in 1992?
Life and its mysterious routes…. Viva Italia!
Here is an additional link regarding the new ship currently under construction.
Virgin Voyages sites
Nazim