Here comes the fog again
On of the mysteries of life that I encountered upon my arrival in Italy in 1992 was a phenomenon which is alien to folks that come from Florida or at least Miami, my previous hometown prior to moving to Milan.
Yes… You got it…. The dreaded fog! Bear in mind that I hate driving especially during the nighttime or when there is a typical downpour (which in Miami was a standard due to the tropical nature of the place!). But nothing prepared me towards the encounter with a dense fog that engulfs your car as you are driving on an Italian highway.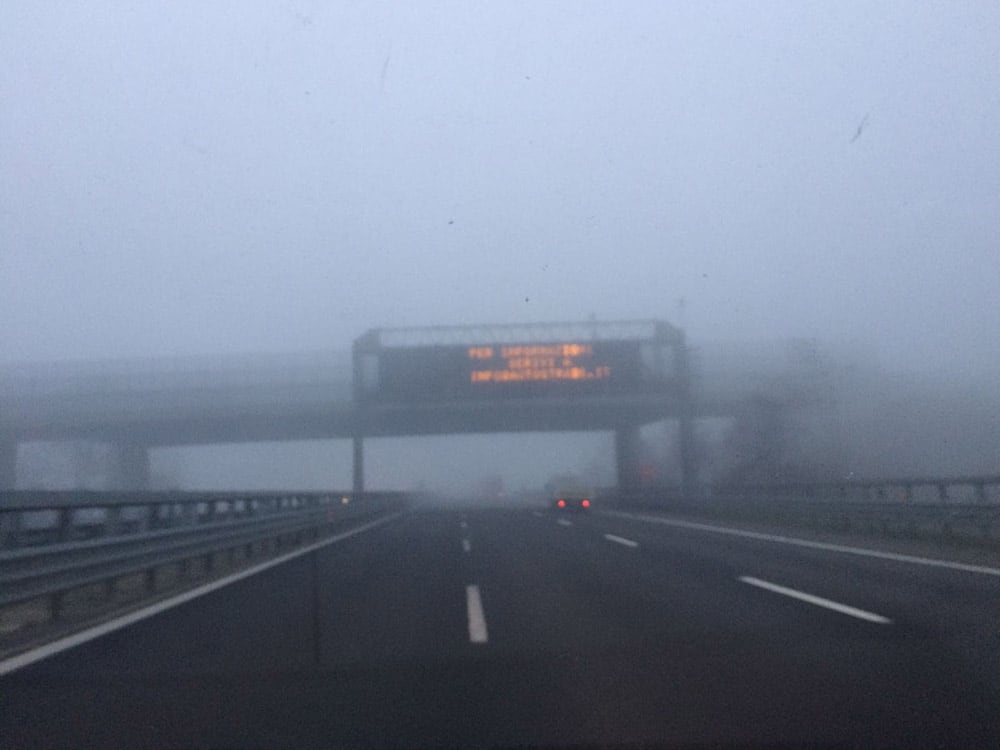 This morning we decided to drive down to Genoa (where I work as a consultant) and then on to Camogli where Betti's mom lives. It had been years since I came across the banks of fog that are typical of the Italian "pianura".
One thing that has always surprised me is the amount of folks that drive in the fog way above the speed limit with a total trust that the fog is of a consistent nature. When I mean consistent I am referring to a distance that from which you can at least see the red headlights of the car in front of you (roughly 50 meters away). When I first encountered this meteorological wonder I would freak out since the visibility between banks of the stuff would vary from 6 meters till practically 20 inches off my windshield forcing me to stick my head out the window and follow the white stripe painted on the asphalt!
Luckily this morning the density was way better than that of around 20 years ago (blame it on global warming?) so we were able to make it down to Genoa safe and sound….but boy I hate driving in the fog!
Nazim