Casa Chiesi on RossBrand.tv : Lifestyle Blogging in Italy
Super honored and happy to be on today's Livestream Universe with Ross Brand! We will be talking about Lifestyle Blogging from Italy.The show starts at 3pm ET over at Livestream Universe on Firetalk at the following link.
Ross Brand is a former radio on-air personality, reporter and show host who fell in love with broadcasting again after spending a few days in October 2015 watching shows on Blab. Ross immediately started the @livestreamuni Twitter account to share news and upcoming livestream broadcasts. More info at http://livestreamuniverse.com/. Daily livestream updates and monthly shows, including #LivestreamSports, #AskTheExpert and #LivestreamNews.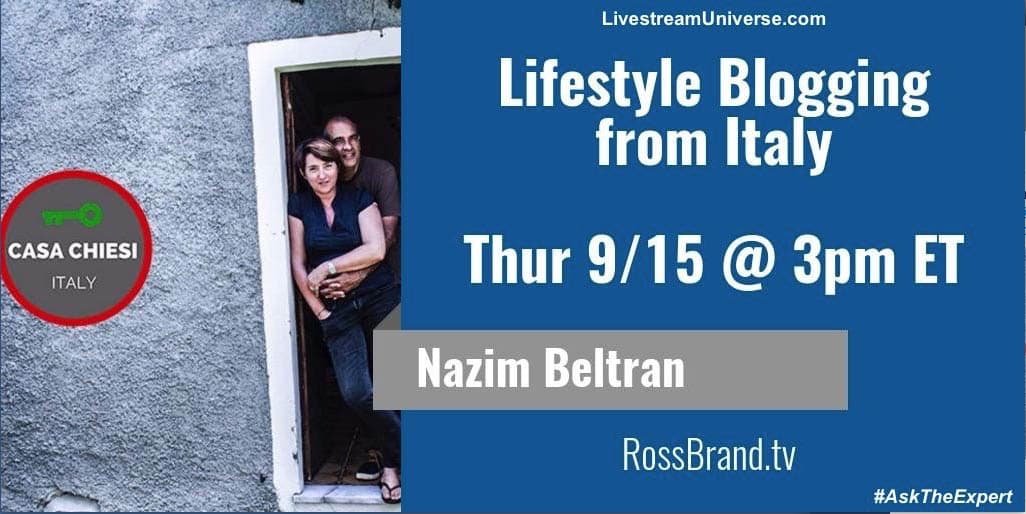 Too bad that Betti is over at Eden, Utah living the make-up cowgirl life!