When Venice Floods…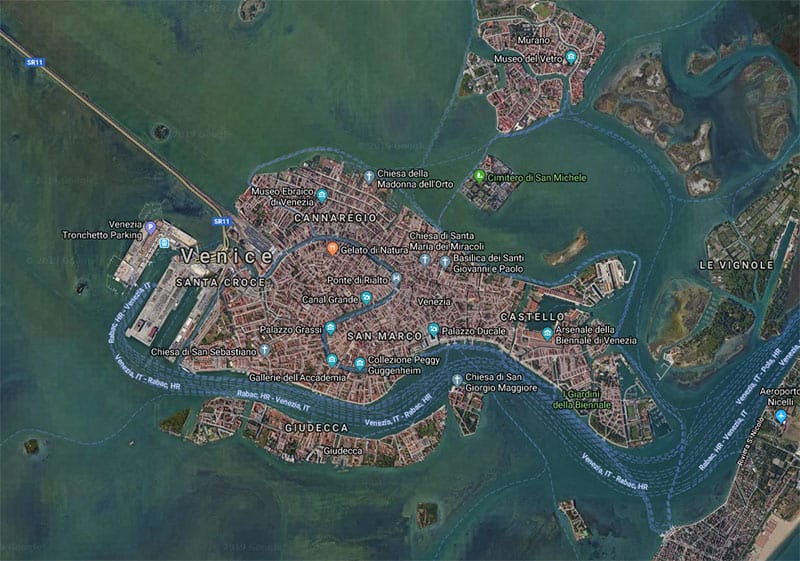 This last week brought in the very dismal images from a flooded Venice for which most of my friends got back to me saying: But isn't it always underwater during the rainy season? Obviously what they are referring to is the famous "aqua alta" phenomenon which due to the high water table and occasional rains makes the city have to bring out the wooden planks and tourists can move around relatively easily by way of these elevated platforms.
But this time it's a whole different story! I had the chance to speak via video chat with our fellow travel bloggers friends Daryl and Mindi Hirsch of 2FoodTripers who were able to waddle out and make it to Verona yesterday and told me they had never experienced anything like this! And it was their first time in Venice! They were interviewed on the Newsweek Online edition regarding how dangerous it was. Check out the article at this link
A state of emergency has been declared and obviously all the politicians were on-site yesterday expressing solidarity and doing the typical photo ops of which Italians are a bit fed up about and we have seen in previous situations such as the famous Aquila Earthquake back in 2009. The sad part about this is that there is an ongoing project to save the city from the lagoon water invasion called Mose which nobody actually knows how it will work and has been under construction since I arrived here back in 1992! Here is some more info on this controversial project >> link
Venice is one of my favorite cities in Italy (to the point that I told Bett I would love to live there in the future!) so to see this devastation is truly heart-wrenching. Let's hope that this is not another mute wake-up call that falls on deaf ears!
Nazim